Congregational Meeting - October 25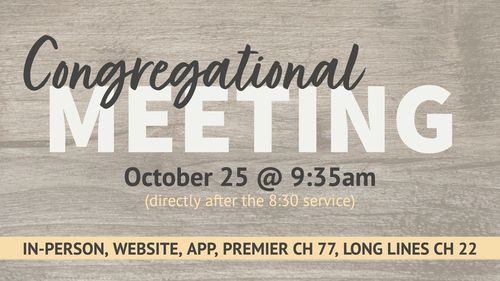 A congregational meeting will be held between services at 9:35 AM on October 25.
If you are unable to attend this Congregational Meeting in-person, it will also be broadcast LIVE on Premier channel 77, Long Lines channel 22, our FRC App (under Watch Live), and on our
Website
. We will also record this meeting and can provide you a link to that recording on a per-request basis.
There will be no Adult Sunday School on October 25.